I've had the Burgundy Mist Wildcat Custom Coupe in a local shop for a total frame off restoration. They have made excellent progress in the last year! This car was "found" be Pete Phillips and listed as a lead in the Buick Bugle circa 2001. I had it shipped sight unseen from Katy Tx and drove it a little- bad oil pressure and a then a bad fuel pump, I removed the dual quads, took it to BG once for the GS nats,
broke the 3.42 rear end and basically parked it.
Before: Detrimmed and with a KW replacement engine...some Camaro 4-speed...
I have had the original trans rebuilt with NOS gears(the high nickel content ones)
Rebuilt the 3.42:1 differential- they appear to be HD compared to the 65 Riv ones I've seen...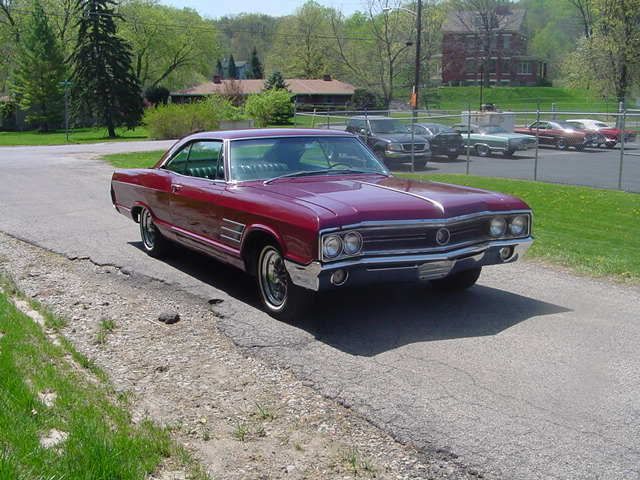 The frame all resto'd
The real deal ##s carbs for a 65 4-speed- Thanks Jim Wall!!!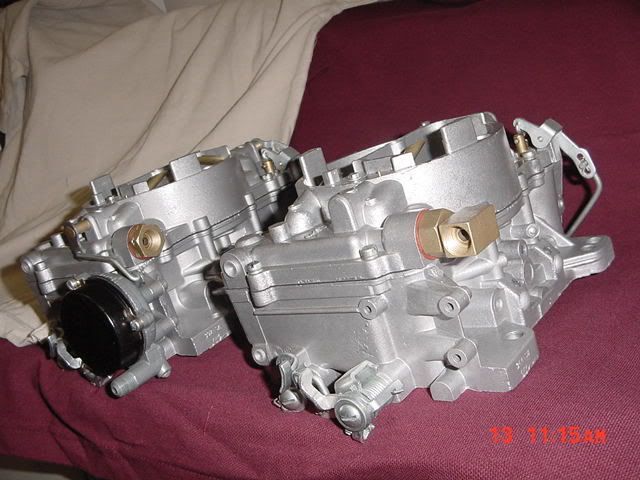 A little burgundy paint!