Hello. Folks on another forum kindly helped me ID a nice old grille shell that I have, as a 1933 Hudson Terraplane. Following are some photos: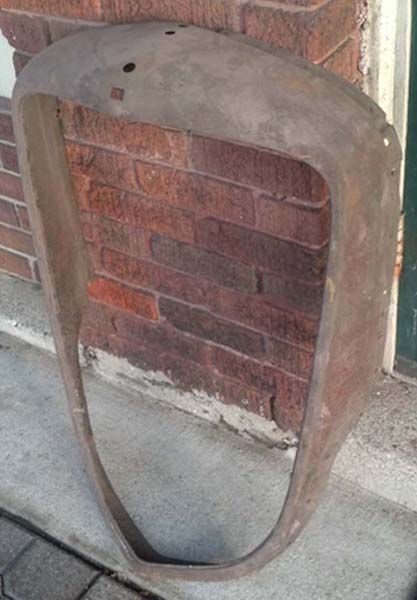 Can anyone tell me if there is any demand for original 1933 Terraplane grilles in good shape? Or, is it maybe "
too rare
," with little demand? Can anyone help me to figure out what it might be worth? A local hot rodder has been after it for a while, but he wants to put it on a "rat rod," and may have plans to cut or modify it. I posted it on the Jalopy Journal forum, and immediately two folks sent me PM's wanting to buy it, but again, both of them are rodders. I like hot rods just fine, but I would hate to see an original grille shell in good shape cut up,
IF
there were restorers desperately searching for original grille shells
(after all, hot rodders could use many different grille shells for their purposes, but an owner of a '33 Terraplane resto project would require this specific unit).
Thanks in advance for any assistance anyone can give.