Apolo,
Chadwick is attributed the use of the first supercharger. An early Chadwick is or has been put together and there is an effort to make a supercharger to install on the car. You can read about it on The Old Motor website. As to the name you referenced, I googled it and nothing comes up. Can you provide any other information?
Here is Peter Helck's painting of the supercharged Chadwick in 1908 on the Giant's Despair Hill Climb. The bulge in the hood, lower right, covers the supercharger developed by Lee Chadwick. Chadwick was looking for ways to boost horsepower from his 707 ci motor and copied the design of a blower from a forge blower in the foundry he frequented while getting parts made for his cars. (Information from The Old Motor.)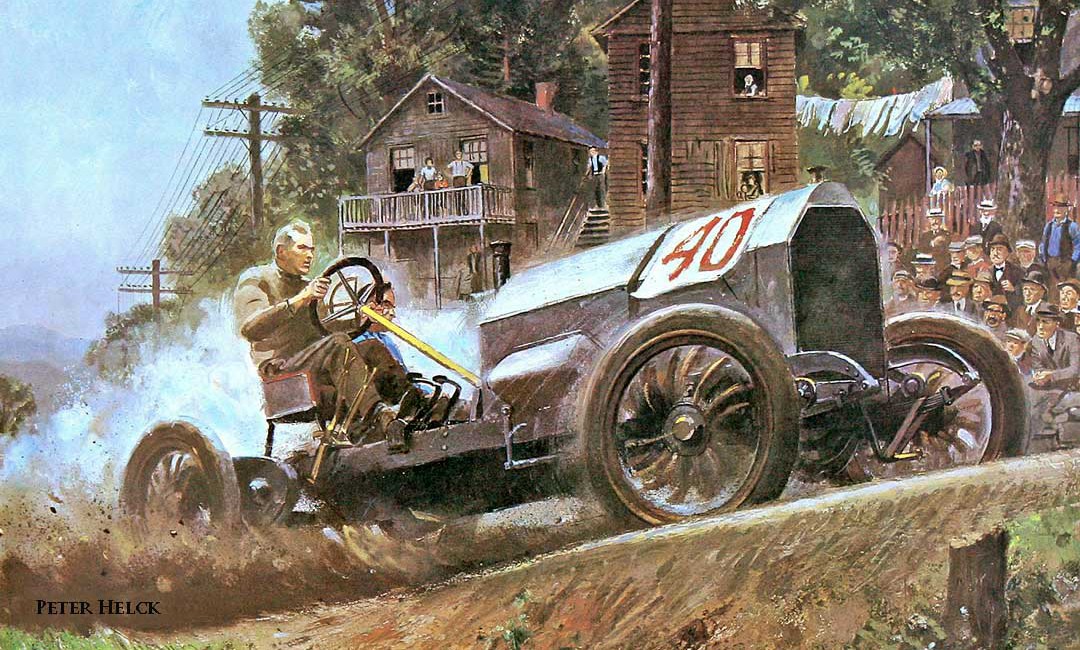 Willie Haupt in Chadwick Black Bess.