1958 Cushman Custom Scooter
This is your chance to own a truly one of a kind Cushman scooter. This scooter was built by myself Duane Douce of Locust N.C. in 2002, it is my personal scooter and the only one like it ever built. I have been building, collecting and restoring Cushman's for 46 years now. This scooter has the following features: 8 H.P. Cushman Engine, N.O.S. block-polished, N.O.S. crank shaft, Aluminum rod, aluminum head-custom, aluminum clutch flange, down draft-mukuni carb. with custom chrome manifold, deep sump oil pan with custom oil pick up, light weight magnesium flywheel, 6 volt Wico magneto converted to 12 volts, hand operated manual clutch, billet 3 speed transmission foot shifted, front and rear hydraulic brakes 12 volt battery, running lights with turn signals, stock frame is raked to 36 degrees, billet fork is 4 inches over stock length, modified fenders, H.D. gas tank is rubber mounted, H.D. handle bars with H.D. switches and controls. Chrome everything and more.
It is also for sale to those interested
$16,500.00
Call Duane at 704-796-8840 after 6:00pm or weekends.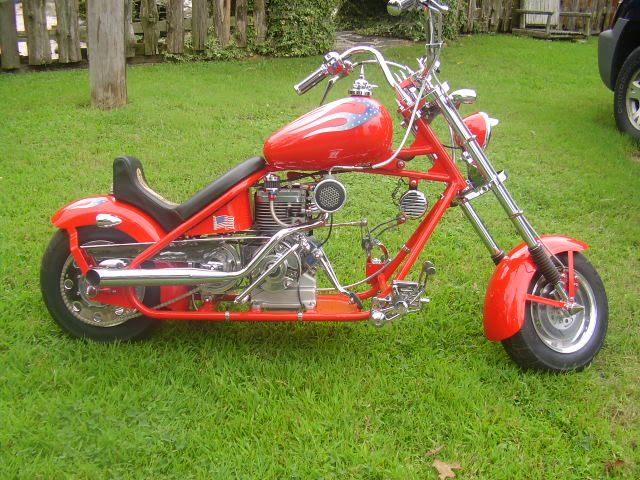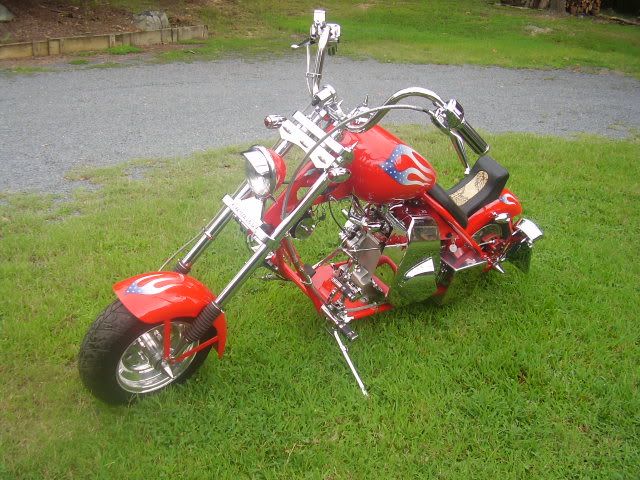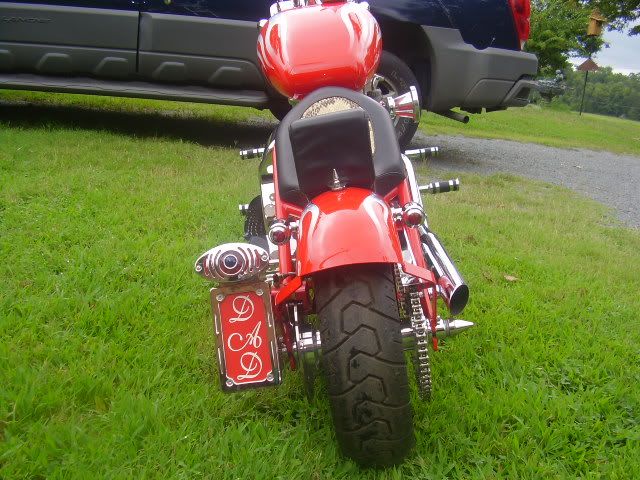 http://i82.photobuck...25/P8040233.jpg