Cross China with Your Classic Car
In the last 30 year, China has achieved a great economic progress. Through the Olympic Games 2008 in Beijing, China becomes more and more open and welcomes friends from all over the world. People get to know China better and better, as well as the experiencing of the oriental magic.
The Chinese automobile industry has also made a remarkable progress since 1980's, who has just become the worldwide largest automobile market both in producing and sale in 2009, the sale of over 18 million cars in 2010 also declares that China has entered the era of automobile. With that influence, collecting of historic vehicles has been greatly popularized in China and attracted more and more oldtimer enthusiasts. In the meanwhile some historically and collectable high-valued oldtimers appeared to the publics in the middle kingdom, which encouraged the international classic-vehicle-industrial communication between China and the World. In fact, there has been thousands of classic cars from abroad entering China (drive-in and shipped in) every year to have tours, rallies, exhibitions, etc.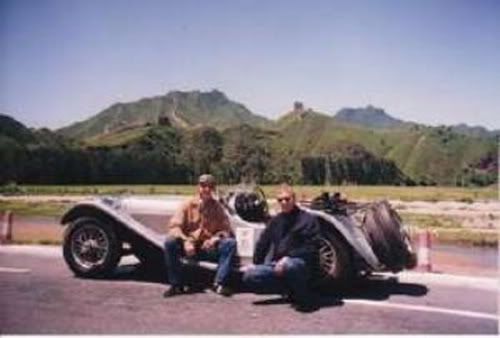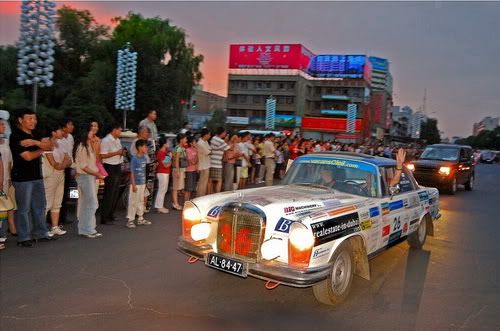 Classic Vehicle Union of China (CVUC) was founded in 2005 and located in Beijing, who is a non-profit organization with over 400 members and 800 classic vehicles by now. Since 2009 CVUC has officially joined in the FIVA (Federation Internationale des Vehicules Anciens) and act as ANF (Authoritie Nationale de la FIVA) of China.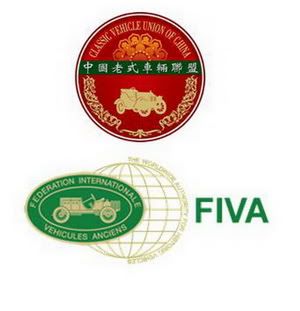 From 18th September to 23rd September 2011, a regularity rally called "China Rally of International Classic Cars 2011" will be held for the fist time by CVUC, which will be recognized as a FIVA B event. Just like the legendary Mille Miglia, this 6 days rally will run from Beijing to Shanghai for about 1600km with full traditional Chinese sightseeing along the route, such as the Great Wall, hometown of Confucius, Chinese Venice (city upon water),etc.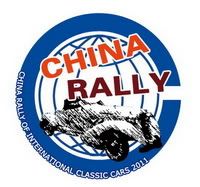 Here is the schedule:
Day 1: Beijing - Tianjin (Along the Great Wall)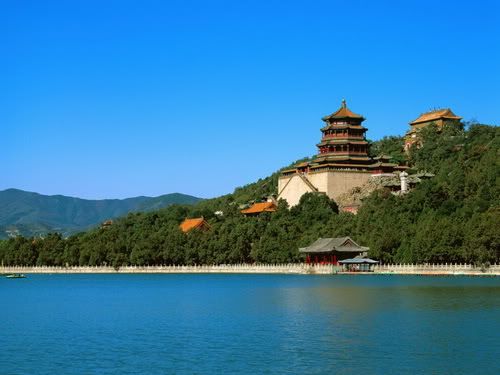 Day 2: Tianjin - Jinan (Sea View)
Day 3: Jinan - Xuzhou (Hometown of Taoism)
Day 4: Xuzhou - Nanjing (Heritage of Han Dynasty)
http://i582.photobuc...ottaXuzhou_.jpg
Day 5: Nanjing - Hangzhou (Lake and Hill View)
http://i582.photobuc.../WestLake3_.jpg
Day 6: Hangzhou - Shanghai (Mysterious Water Towns)
http://i582.photobuc...inaVenice3_.jpg
http://i582.photobuc...PearlTower_.jpg
All the vehicles from the world according to FIVA technical code from class B, C, D, E, F are welcome to enter. The professional service of logistics, high level accommodation, and trusted security guarantee are promised by the organizer.
http://i582.photobuc... 2011/globe.jpg
Contact person: Mr. Yang Li
http://i582.photobuc...2011/YangLi.jpg
Classic Vehicle Union of China
Room 503, Unit 1, Caimanjie 8
Chaoyang Rd 67, Chaoyang District
Beijing, 100123, P. R. China
Tel: + 86 - 10 - 63380601
Fax: + 86 - 10 - 63380602
Mob: + 86 - 13910617887
Email:
autohelper@sina.com
china.classiccar@hotmail.com
Website:
China Rally Of International Classic Cars 2011